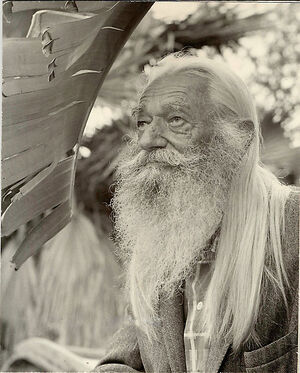 The god of easy aging and a peaceful finish to life for those getting on in the years. Constant patronage to
Arp the Elder
will grant the follower more insight to their time of expiration so long as they accept that it will happen. The better terms they come to their life's end with, the more clearly they will see its approach and the more peacefully they will be able to ascend in to the void.
Patronage to Arp is simple, and requires those who seek a solid path in old age to sit next to a lemon tree for one half hour every morning in silent reflection, though writing notes and drinking non-intoxicating beverages are permitted. Those who continue to pay homage will find that while age takes them, they are more comfortable with it, possibly even less pained by the body's slow failure. Arp also grants a godly ability of focus when it comes to writing memoirs, so that those who desire to leave something behind should always find the time to work out their life's lessons.
FORBEARANCE: Only those who have aged over 660 moon cycles may seek Arp's blessings.
Ad blocker interference detected!
Wikia is a free-to-use site that makes money from advertising. We have a modified experience for viewers using ad blockers

Wikia is not accessible if you've made further modifications. Remove the custom ad blocker rule(s) and the page will load as expected.