The village of Derwyn is known as a gathering spot for the non-strong of the Koleander region, they flock here mostly to get away from brutish bullies. Very few people in the village can grow any facial hair, and if it is at all possible it will only be a thin dusting on the cheeks or wispy stray strands from the chin. Mutton chops are rare though not unheard of. That many lady-boys in one place has given it a strange feel among areas with flocks of boasting burly badasses, but Derwyn goes on of its own accord.
As a rule, most of the strapping men of power avoid the town as if it is sick with plague. Associating with the arts, dance, and song is nothing short of sickeningly dreary, a waste of time when one could be slogging something with a sword or slogging someone with a schlong. The township is often the subject of ridicule, but rarely are the isults any more creative than calling it "Butt-wyn" or "Derpwyn".
Young boys that find no aptitude in the arts that are martial, and are found by their fathers practicing the arts that are... artsy, are thought to be something of an ill-bred mistake. Having a case of the arts is considered on a similar level to lymphoma or herpes. Occasionally it can be cured. For fear a house may fall into weak, sissy hands, a father then has every right to disown an unfit son who will be beaten and blunder his way eventually to a town where his ways are accepted, and that town will be Derwyn, where such boys thrive.
Those unaccustomed to city may be offended by its... customs.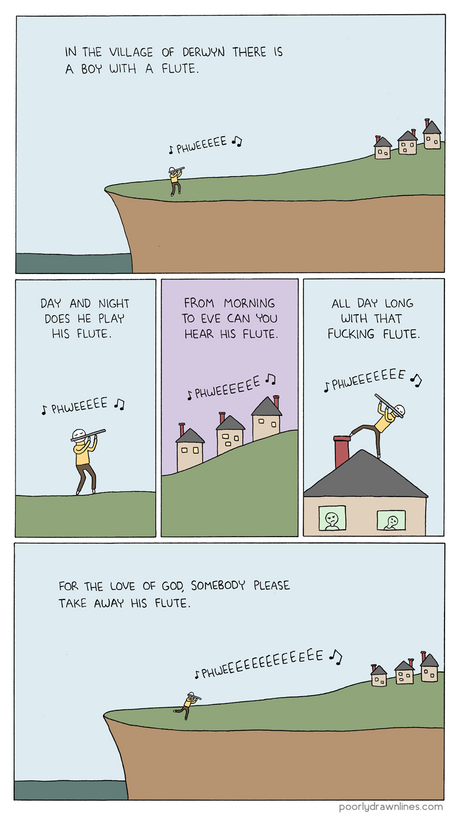 All the best singers and strummers in the land are thought to come from Derwyn, to the point where some claim to have spent time their to increase their prestige before a performance.
While the town boasts many fine artist, getting out of the region to find a fairer audience can be a difficult journey. To answer this problem, the Bard Guard were founded. They help the talented artist escape the rocky plains and find a new land.
That said, not all the glisters in Derwyn is gold. The town is also home to many rejects, lushes, and royal muck-ups from other areas simply too stupid or stubborn to take to the sword. A night spent in Derwyn with a stranger could be a lavish evening of skillful artistry, or a drunk mash of bone gambling and the smell of feces.
There are those of the warrior class that have a secret, repressed appreciation are known to steal away for nights to this place to celebrate their hidden passion--whether that be for the talents of music or the availability of other, very passionate acts one may find in Derwyn.