The Lea is the stretching expanse of plains that covers the upper and lower hemispheres of the Auld, running wide in parallel to The Merellian both North and South, clear up to the frozen lands of Gul and down to the fire valleys of Kauld. A majority of people and civilized society have settled in the region, as it has expansive arable pastures and thick wooded areas for lumber and hunting. The weather remains moderate most of the year, though winters may grow harsh pending on the moon and the will of certain gods. The Lea is enjoying a long stretch of peace now, after many conflicts plagued the land some three generations ago and robbed a significant amount of resources. And effort by mortalfolk and gods alike quelled the chaos and focus in recent times centers recommitting to nature, finding the old gods and spirits of the land who went into hiding from the wrath of violence on the surface.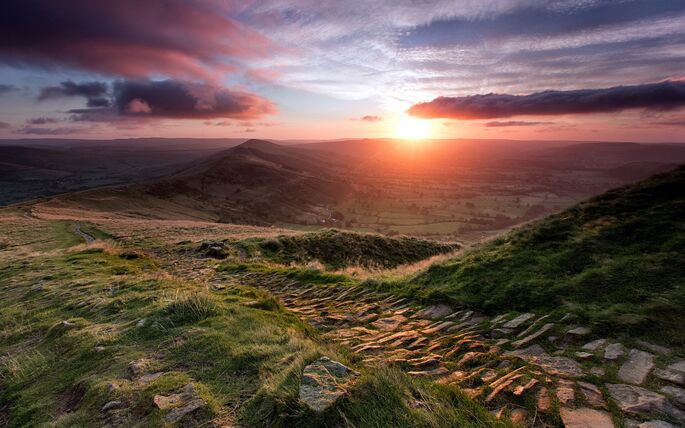 The area of the Lea is west of the Shalk  swamp divide, and is more densely populated due now to to favorable expansion opporunitites from the original settlements in the East.
The area North and South of the Merellian each have slight differences to their cultures, such as daily routine and diet as governed by the terrain. While seemingly identical to outsiders, the folk of the Lea consider thier populations as seperate entities ranging, colloquially calling each area the Nor'Lea and the So'Lea.